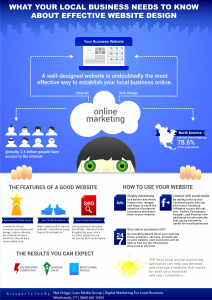 Are thinking of upgrading your website?
There are some questions you should consider as you investigate the process, interview website designers and pull out your checkbook.
Does your website reflect your current business offerings?
Is your website operating as a round the clock salesperson or is it just "there" with little regard for your business revenue?
Does it generate leads for your business? Can you track those leads? Is the lead system easy to use or does the whole thing make your stomach turn because you have a business to run and….well… who has the time to learn about this really?
Is it original, unique, a reflection of you or just some part of a nationwide template?
Does it have a 1995 look or is it more modern with a Web 2.0 style?
Is it organized or do customers have no idea where to go on your site once they arrive?
Do you know how many unique visitors you get per Month, what page they land on, how long they stay, and what page do the exit from? Do they quickly leave – giving your site the dreaded "bounce rate" over 50% causing you precious Page Rank with the big "G".
Is your website optimized and structured to be crawled easily by the search engine bots?
Does it have a silo architecture?
Ok, I think you get my point.
If you're looking for an update give us a call.
We'll create a site that will work for you and not the other way around.
(860) 661-0493